Volunteering at South Eveleigh
Matthew Mewburn - Blacksmith, Eveleigh Works
September 2020
Eveleigh Works is a blacksmith school dedicated to teaching traditional and contemporary blacksmith techniques to the community using a large portion of the Victorian blacksmithing equipment still found inside Bays 1 and 2 of the Locomotive Workshops at South Eveleigh. "Matt the blacksmith" seems to be what everyone calls him (sometimes even his mum) runs Eveleigh Works.
Redfern has always been a gathering place – where are you from originally?
I grew up on a sheep farm near Boorowa in the states south west slopes.

What brought you to South Eveleigh
The opportunity to work in the largest Victorian era blacksmiths shop in the Southern Hemisphere. It is a miracle that a place with such a rich cultural history still exists intact, and that it can continue operating in the way it was designed over 130 years later.

What about South Eveleigh are you most excited about?
I'm biased but the blacksmiths shop and industrial heritage that Eveleigh has on display excite me greatly. I also really love the thought and design that have gone into the indigenous gardens on the rooftop and out the front of Locomotive street, they add so much to this special place.
Where can we find you when you when you're not working?
They reckon when you do what you love you never work a day in your life. So, if I'm not in my workshop, I'm probably in someone-else's…

Brendan Thomas - General Manager of Workplace 2020, CBA
June 2020
Brendan Thomas and wife Lauren, have been childhood sweethearts since 14, have two kids ages 3 & 7. As a family they try and get out camping as much as possible, generally disappearing every few weeks for a little adventure. Amongst some weekend trips to fire affected areas on the south coast, they are also looking to get out to Uluru, Alice Springs and Kings Canyon later this year. Following some recent family reconnections, they are enjoying the discovery of information and stories around our Aboriginal ancestry, which has been supported through their daughter being part of the Jarjum Warriors at Erko Public School.

Redfern has always been a gathering place – where are you from originally?
With my father being in the RAAF, we moved around a bit, but spent the majority of our time in Riverstone and Emu Plains, which are in Western Sydney. As descendants of the Boorooberongal Clan of the Dharug Peoople, our family has been in and around Western Sydney for quite some time, with my Grandfather and Great Grandfather being the local Farrier & Blacksmiths at the Penrith Nepean river crossing. So really exciting to now be part of a place that has such an aligned history with its connection to our Aboriginal ancestors and Blacksmiths workshop.
What brought you here?
My wife and I have been locals for nearly 15 years, originally moving into the big smoke for work and then falling in love with the community of Alexandria and Erskineville.
We first moved into Gerard St, Alexandria where we developed what we referred to as our "city family". Such a friendly group of people that were always so caring and helpful. In fact, we loved Gerard st so much we ended up moving house 3 times within that one street! With our son at Lady Gowrie childcare and our Daughter at Erko Public, we live a bit closer to Erko on Copeland st. to be a bit closer for our everyday running around and chaos.

What about South Eveleigh are you most excited about?
Whilst the buildings and office spaces will be amazing, I am most excited about how the outdoor spaces around the precinct will thrive. Ideally in the end state, you won't know if someone works in the precinct, lives across the road, or is visiting one of the retailers. The genuine connection, effort and passion the team have put into creating the space, from the public artworks, gardens, sports courts and Telstra Wifi I will be taking every opportunity to get outside and work from a park bench.

Where can we find you when you when you're not working?
If it's in the morning, you will find me starting each day with a coffee a from Bitton, which is an institution within the local area (both the owner and the business). We are so lucky in this area to be so close to everything we need. For us this allows us to walk the kids to and from school, and can then walk to work ourselves, meaning we barely ever have to worry about getting into the car. Some of our rituals include swinging by Harry Noble Park most days on the way home from school, meeting up with other Erko parents on a Friday afternoon for a wind down and also taking our dog Duke for a run around. Every Sunday afternoon you will find us wrapping up the weekend with friends at the Alexandria Erskineville Bowlo, testing our luck at winning a meat tray. It's such a great relaxed place for the family, where some of the amazingly talented Drag Queens host the afternoon every few weeks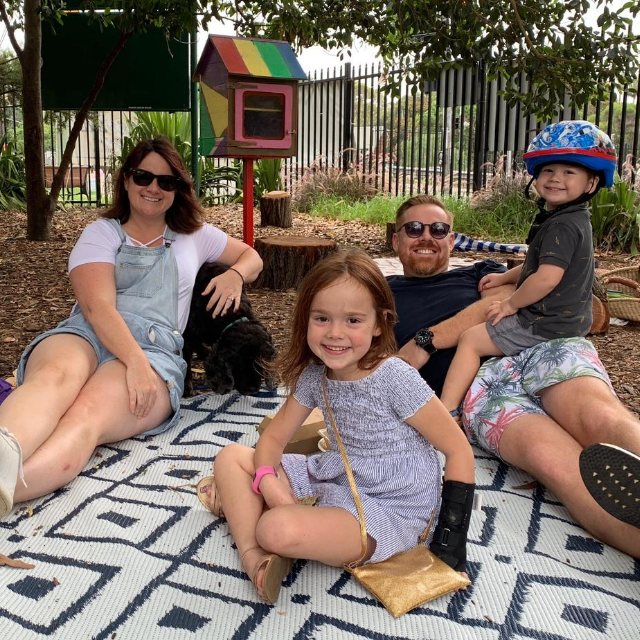 Kyle Leonard - Horticulturalist, Community Rooftop Garden
March 2020
My name is Kyle Leonard. In my role as the senior horticulturist, I'm responsible for maintaining all the green spaces throughout the South Eveleigh precinct.
Redfern has always been a gathering place – where are you from originally?
I'm a proud Kamilaroi man. I'm originally from Western Sydney out near Mt Druitt, but my family ties go all the way out to Central West NSW, and all the way back down to the south coast.
What brought you here?
The rooftop garden team were looking for a horticulturist, and funnily enough, the site manager and I did our apprenticeship at the same workplace. They recommended me to the team and it was a perfect fit - the rest is history.
What about South Eveleigh are you most excited about?
I'm most excited about the Locomotive Workshop and all the work that's going on in there. It will be pretty cool to see all the new spaces in there once it's complete.
Where can we find you when you when you're not working?
When I'm not at work I'm usually at home occupied by my little girl. She keeps me on my toes.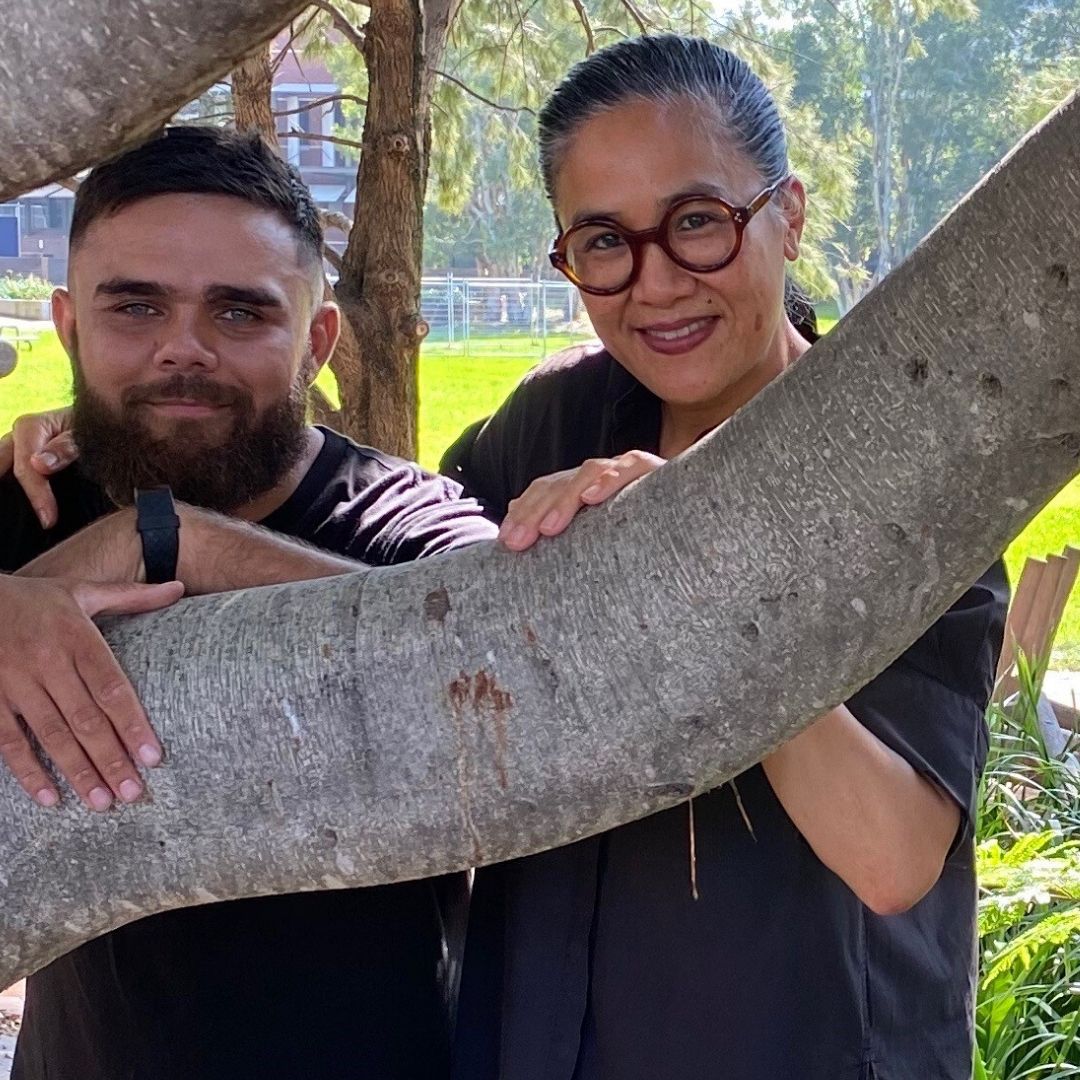 Sally-Ann Williams - CEO, Cicada Innovations
February 2020
Meet Sally-Ann Williams, CEO of Cicada Innovations. Cicada Innovations, based at South Eveleigh, is Australia's pioneering Deep Tech incubator, unlocking the power to create the industries and jobs of the future addressing some of the most pressing global issues that face our world today

Redfern has always been a gathering place – where are you from originally?
I'm originally from what used to be a very small town in the hinterland on the Gold Coast. My parents owned a fruit and vegetable shop and it was the kind of town where everyone knew everyone else. So as a child there was no hiding anything from your parents!

What brought you here?
I moved to Sydney over 16 years ago when I married my amazing partner. Cicada Innovations was what drew me to South Eveleigh. This year is our 20th birthday and in those 20 years there have been some incredible scientific and engineering inventions that have emerged from deep tech companies in our incubator. The opportunity to support that work and to grow it to have a positive impact on the world is one I couldn't pass up.

What about South Eveleigh are you most excited about?
Cicada was established to be a melting pot of research, industry and community to solve the world's most pressing problems together through new technology. South Eveleigh is an extension of that. A melting pot of old and new. Ancient knowledge through our traditional owners, old skills through our blacksmith and new opportunities through the community of businesses and residents. A melting pot where we can gather to work and play and hopefully create some solutions that have a positive impact on our community and society.

Where can we find you when you when you're not working?
When I'm not working, I'm usually with friends enjoying some great food and wine. There's something about a meal that can connect people in a profound way. When you give space and place to do that you create rich and rewarding bonds that benefit the whole community.